We adopt them knowing that someday they'll break our hearts.
Cassie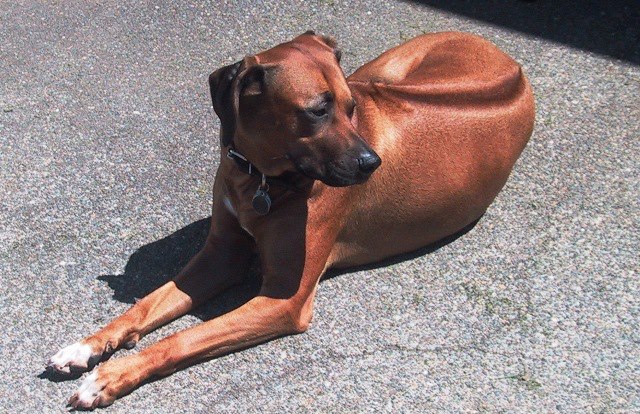 Cassie's passing.  Death hurts.  Immeasurably.
Twenty years ago, my wife Mary, and I decided it was time to get our son Gabriel, a dog.  After considerable research on a variety of breeds, we settled on a Rhodesian Ridgeback.  Bred initially in South Africa, they're known to be extremely loyal, tolerant and excellent companions. They're independent, have a stable temperament, and are no pushovers to raise and train. A perfect challenge we thought for our young son.