My church for all things earthly and otherworldly is a sanctum of a different kind.  Bookstores are where I bow my head and bend a knee.  Public libraries, Bricks-and-mortar chains, Independent and Online booksellers, it doesn't matter, I revere them all.
– Frederico Wilson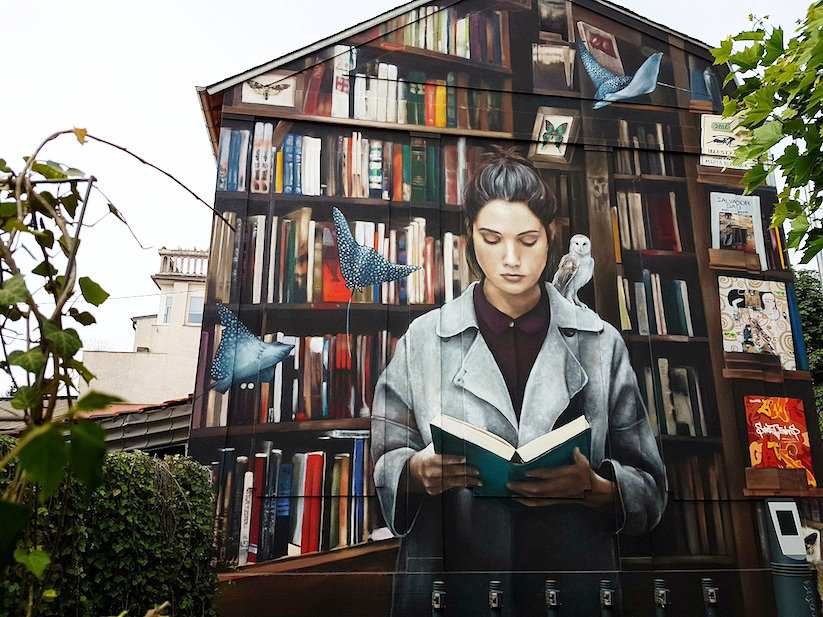 "Curiosity feeds Imagination" – Mantra, French graffiti painter
Some in my inner circle would say that I worship them, my adherence to each an act of faith, knowing that inside each one somebody, somewhere thought enough to frame, document, and pass along a diversity of thought for others to consider, question, and contemplate.  In that context, I guess my bookstores could well be regarded as churches.